Women of Faith Fellowship at the Park
All women of Palestine are invited to join us for a fun day of fellowship at the park. BRING YOUR BLANKET OR LAWN CHAIR.
WHEN:
Saturday, May 15, 2021 at 11:00 a.m. -1:00 p.m.
WHERE:
Hidden Valley Park located at 4029 Bellaire Ave KCMO
Click
here
for directions
RSVP IS REQUIRED
TEXT YOUR NAME TO: 816-801-9062 BY MAY 2nd
She is clothed with strength and dignity...
Our desire as a ministry for women, is to create a space where women of all ages and stages in life feel valued and included. We believe this happens best through prayer, engaging in God's Word, intentional evangelism (local and global), serving others in the community as we are uniquely made, and building authentic relationships in love.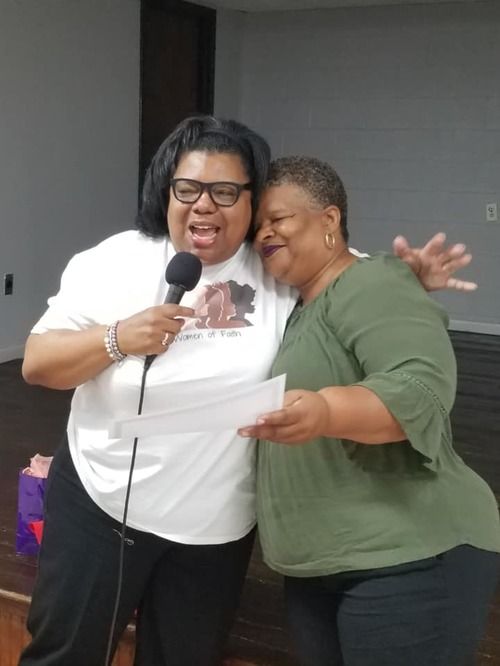 Who Are the Women of Faith? Watch this video.

Let's start 2021 off right! Join us in reading the Bible through this year!
We will hold each other accountable and grow together. Simply click the link below to get started.
https://bible.com/.../52a91e48c50c08944362888a2655169b

You may also purchase a great devotional "The Daily Walk Bible" (NLT) on Amazon.
Women of Faith Book Study - Saturday, April 17 at 10:30 a.m.
First Friday Fasting & Prayer - May 7
Join us the 1st Friday of each month!
Fast all day as desired. Pray together at 6:00 p.m. by dialing 712-775-7031 | Use access code: 425710